Cosplay Gallery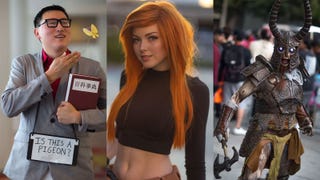 Cosplay Gallery
A showcase of some of the best photos and video from cosplay events around the world. Credits provided where possible, but if we've missed something let us know and we can add!
Romics is a big cosplay show that takes place twice a year in Italy; there's a main show in October, and a Spring edition that's held in April.

This is a look back at the Spring show, with a video shot by Muffin Geek.