Cosplay Showcase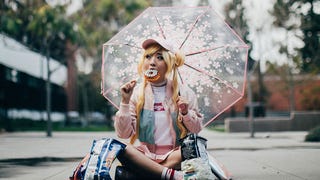 Cosplay Showcase
Kotaku's Cosplay Showcase is a feature that highlights the unique work of cosplayers, artists and photographers as they seek to tell new stories and push the boundaries of the craft.
At DragonCon earlier this year, there were enough Fallout cosplayers around for photographer So Say We All to run a little themed shoot for the series.
You can see the results below. I'm still not sure that Tunnel Snake didn't just walk right out of the game.
---