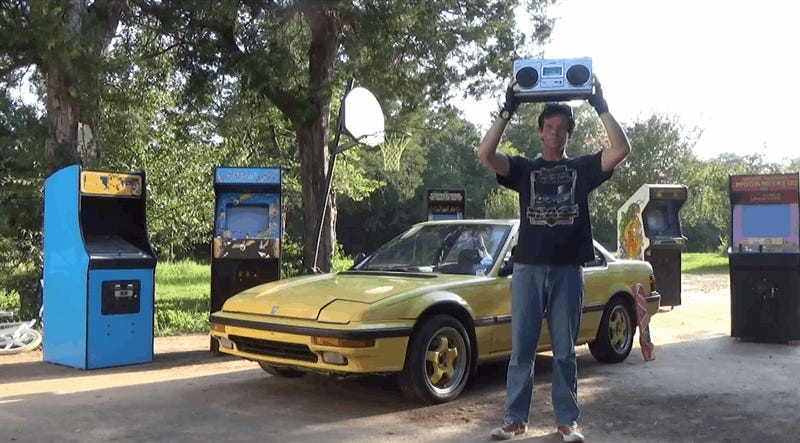 Synth lords Gunship are holding a contest where fans can dress up as 80s movie characters, act out some 80s movies scenes and have it featured in an upcoming video. Basically Sweding, if people still use that word.

The fine print is here, but you're basically acting out scenes that'll be played over the top of this clip:
Some of the stuff sent in so far looks like:
And yes, I know some of these movies (Wayne's World, Terminator 2) were released in the early 90s, I don't think anyone is losing much sleep over it.