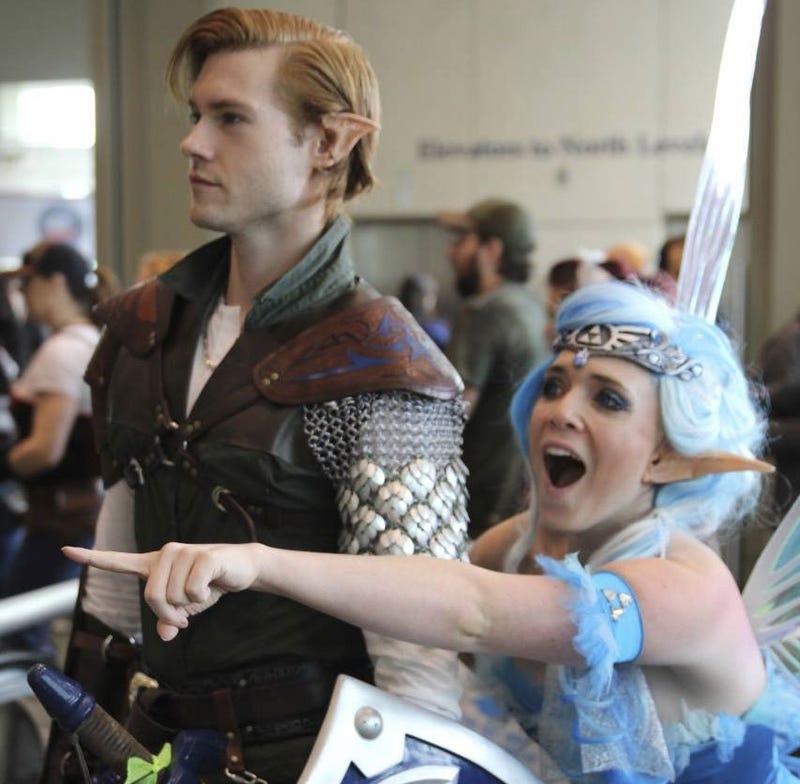 That's Jina D doing an excellent Navi, if not in scale then at least in spirit. Link is her fiancée Devon, who should really be cosplaying as Jaime Lannister.
I had to crop the image to fit it on the front page of the site, so here's the full shot:
This pic was taken at the Emerald City Comic-Con, but it's not the first time they've cosplayed as Ocarina's stars; they also did a shoot last year with Undiscovered Photography.