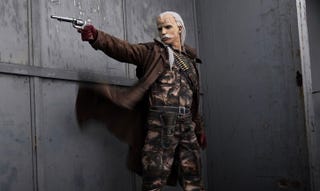 Rick Boer, King of Metal Gear Cosplay, returns with a new take on the series that leaves his regular Snake gig behind for someone a little fancier.
If you think this Revolver Ocelot shoot has been heavily photoshopped, nope. That's hardcore make-up work, all of it applied by Boer himself.
Photos here taken by Nathalie Bakker. You can see more of Rick's work at his Facebook page.