Cosplay Gallery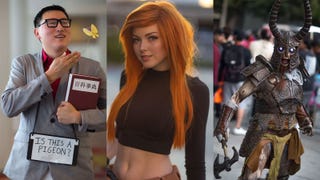 Cosplay Gallery
A showcase of some of the best photos and video from cosplay events around the world. Credits provided where possible, but if we've missed something let us know and we can add!
Across timezones and continents, our cosplay photographer Mineralblu went everywhere capturing shots and video from events big and small in 2019. Here, to help kickstart 2020, is a look back at the best of it.

This 15-minute video covers 25 shows, from Comic Con to Star Wars Celebration to BlizzCon and everything in between. And, in a Herculean feat of editing, Mineralblu has got every cosplayer's social media handle, the character they're cosplaying as and the series they're from watermarked throughout the entire video.