Cosplay Gallery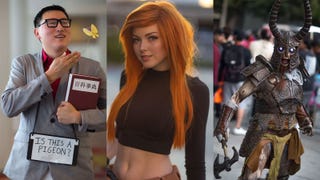 Cosplay Gallery
A showcase of some of the best photos and video from cosplay events around the world. Credits provided where possible, but if we've missed something let us know and we can add!
Between May 3-5 over 50,000 fans went through the doors of the Kay Bailey Hutchison Convention Center in Dallas for the 2019 Dallas Fan Expo, and among the crowd was some fantastic cosplay.
We've posted a selection below, with all pics and video taken by Mineralblu. You'll find each cosplayer's character, series and Instagram handle watermarked on the images below.