Cosplay Gallery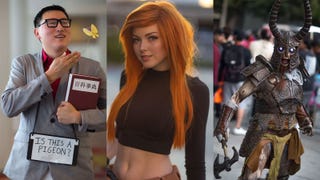 Cosplay Gallery
A showcase of some of the best photos and video from cosplay events around the world. Credits provided where possible, but if we've missed something let us know and we can add!
The Louisville Supercon was held between Nov 30 – Dec 2 at the Kentucky International Convention Center. William Shatner, Henry Winkler, Alice Cooper and Richard Dreyfuss were there, but so too were a load of excellent cosplayers.
Below is a selection of some of our favourites, with all photos and video by Mineralblu. You'll also find each cosplayer's Instagram watermarked on the image.
---