Cosplay Gallery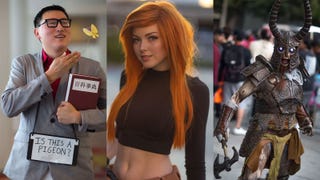 Cosplay Gallery
A showcase of some of the best photos and video from cosplay events around the world. Credits provided where possible, but if we've missed something let us know and we can add!
Around 200,000 people went through the doors of the Jacob K. Javits Convention Center earlier this month, making the New York Comic-Con one of the biggest nerd shows on the planet.
A big part of the con was of course cosplay, and below you'll find photos and video (taken by Mineralblu) showcasing some of the best of it that was on display over the weekend.
---