Cosplay Gallery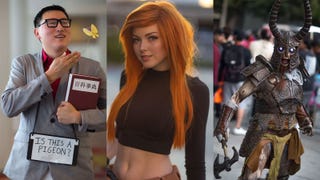 Cosplay Gallery
A showcase of some of the best photos and video from cosplay events around the world. Credits provided where possible, but if we've missed something let us know and we can add!
Even though it's only in its second year, Anime NYC is already the #1 show in the area outside NYCC, with almost 40,000 people coming through the gates of the Jacob K. Javits Convention Center between November 16-18.

Below you'll find some cosplay photos and images taken by Mineralblu from the weekend, while each cosplayer's Instagram handle can be found on the photos.
Also: nice to be featuring Peter Griffin again!
---