Cosplay Gallery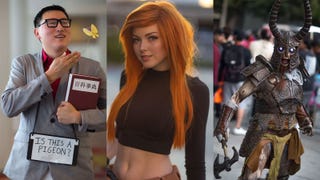 Cosplay Gallery
A showcase of some of the best photos and video from cosplay events around the world. Credits provided where possible, but if we've missed something let us know and we can add!
Fandemic—a con that tours the country, and which has already visited Sacramento this year—was in Houston earlier this month, as was some fantastic cosplay from attendees.
All photos below were taken by Mineralblu.
---