Cosplay Gallery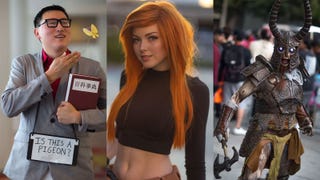 Cosplay Gallery
A showcase of some of the best photos and video from cosplay events around the world. Credits provided where possible, but if we've missed something let us know and we can add!
Comic-Con, the biggest nerd show on Earth, wrapped up earlier this month, and aside from over-priced toys and exhausting panel talks there was also a ton of cosplay present.
Mineralblu was there braving the crowds for us to bring you this showcase of some of the best of it, featuring everything from very good cosplay dogs to some Spidey romance to a Very Incredible Hulk.
First up, here's a video:
And below is a gallery, with links to each cosplay featured in the respective caption: