Cosplay Gallery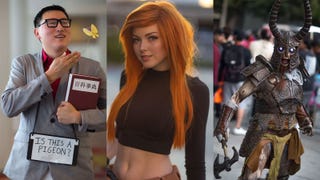 Cosplay Gallery
A showcase of some of the best photos and video from cosplay events around the world. Credits provided where possible, but if we've missed something let us know and we can add!
Over 10,000 fans packed in over the weekend to the Sheraton Dallas Hotel for AnimeFest, a convention run by a non-profit group who have been educating the masses about anime since the early 90s.
Where there are cons there is of course cosplay, and below is a selection of the best of it, with all photos and video provided by Mineralblu.