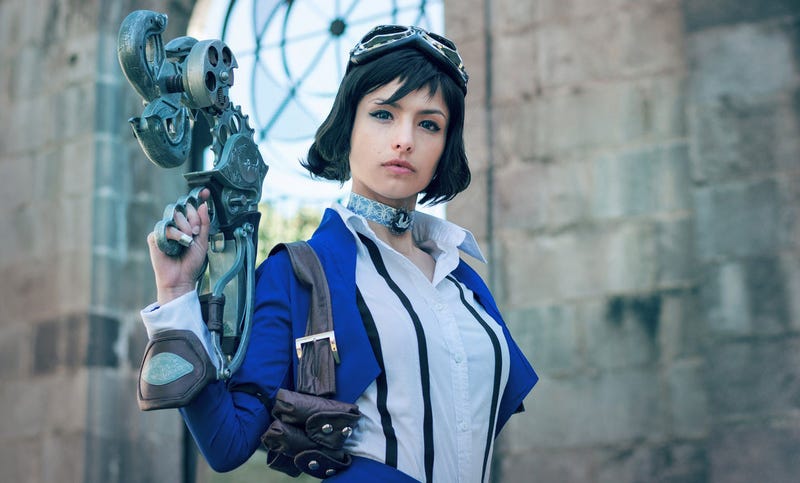 Sure, she's got the power to tear holes in space and time, but BioShock Infinite still has Elizabeth cast as a damsel in distress, literally locked in a tower and in need of rescue. So cosplayer and artist Angela Bermudez figured, what would she look like if Elizabeth was the one doing the ass-kicking?
Inspired by Indiana Jones and Amelia Earhart, this is what she came up with. If you look closely, the finer details are still there: the songbird necklace, the thimble. It's just, the rest of this Elizabeth would look more at home tossing grenades than coins.
All images are by Kristian M. Rocha. You can see more of Angela's cosplay here.
While we're on the subject of Elizabeth and BioShock Infinite, if you've never seen Angela's Burial At Sea cosplay, it's just as terrific. Again, all images by Kristian M. Rocha.